This beautiful howling wolf shows lots of integral cogs, wheels and straps, this is a fabulous, decorative item for any room in the home.
He is super stylish and perfect for a guys ​that loves steampunk, industrial styling in his home or wants to add some of that flair.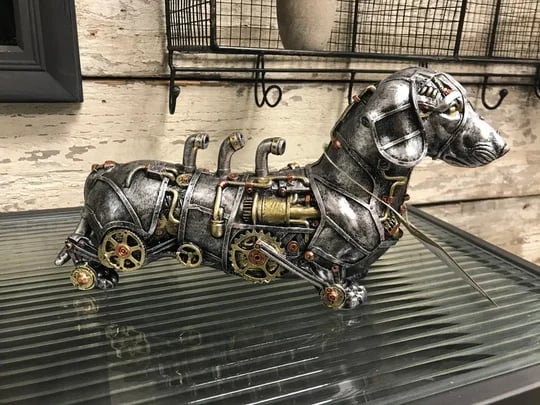 visual art:
The ornament is made from spliced pieces of metal,therefore the durable ornament will stick around for many years to come.
Ideal for any shelf within your home to create a stand out feature. You can even put it into your futuristic garden.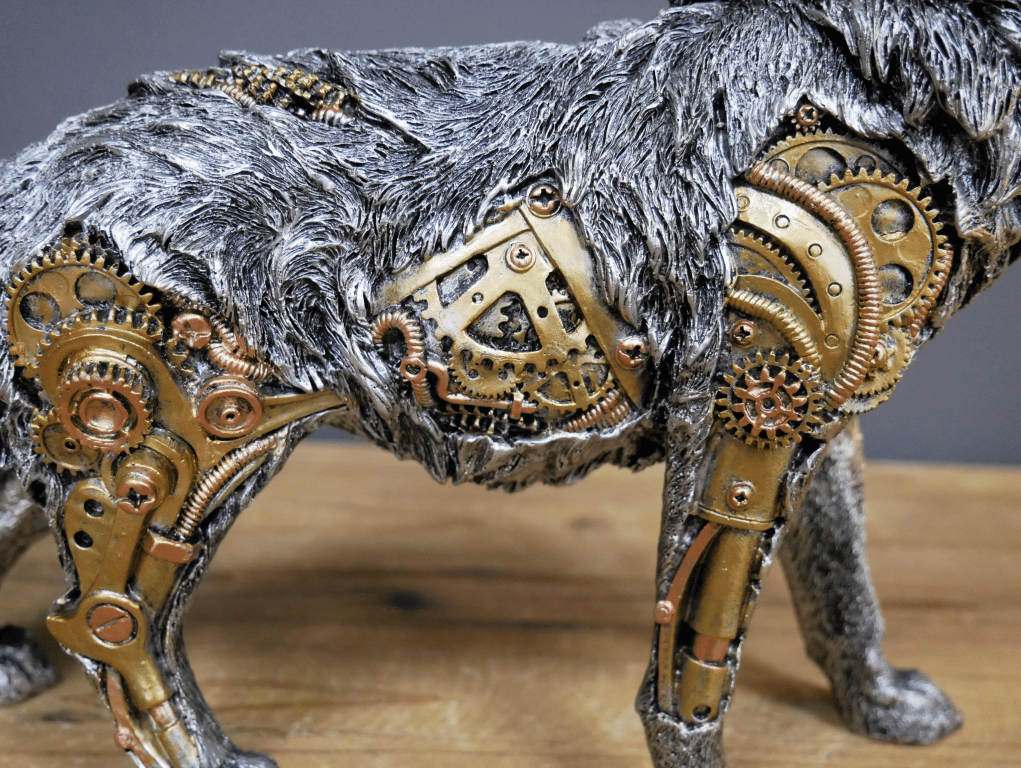 Features:
Absolutely gorgeous and unique.
No matter what occasion they are placed on, they will surely attract people's attention.😍
Size:
Mechanical dog: 260g, size: 18*8*13cm
Dachshund: 320g, size: 19*6*12cm
Mechanical rhinoceros: 240g, size: 20*8*13cm
Mechanical snail: 300g, size: 18*9*9cm
Mechanical flying dragon: 350g, size: 22*7*17cm
Mechanical elephant: 350g, size: 7*11*20cm
Orangutan: 380g, size: 13*13*22cm
Mechanical wolf: 280g, size: 22*6*17cm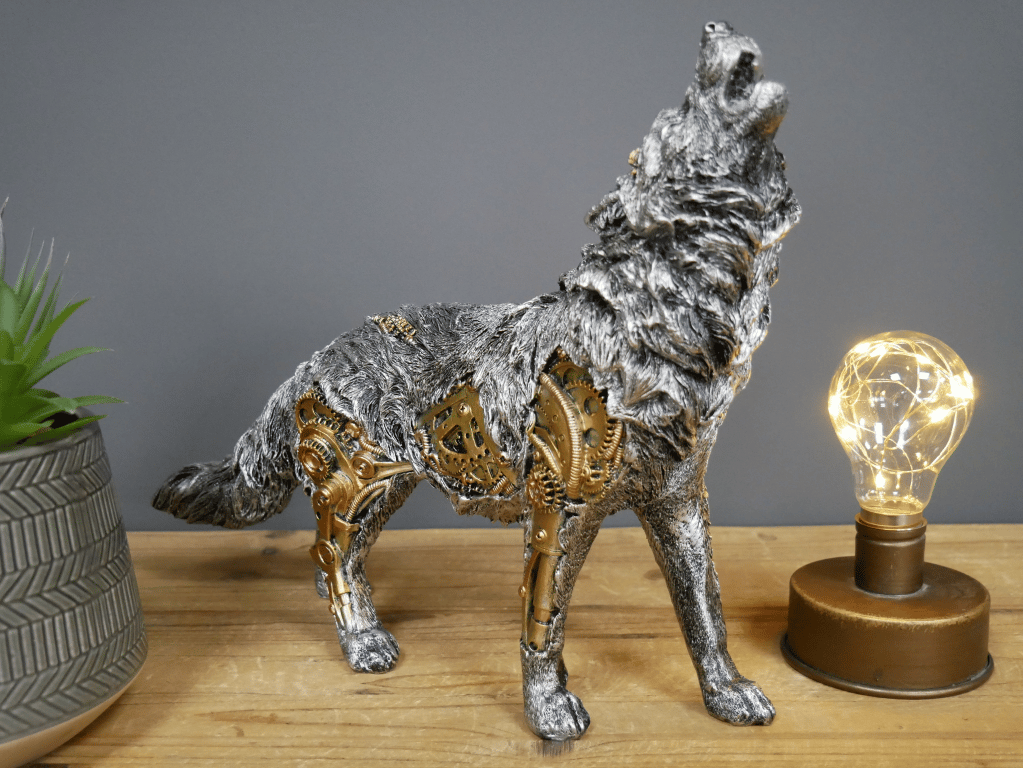 🎉Thank you for being one of our valued customers.🎉