🐦Hummingbirds will bring you a happy mood. Bird feeders to liven up your garden.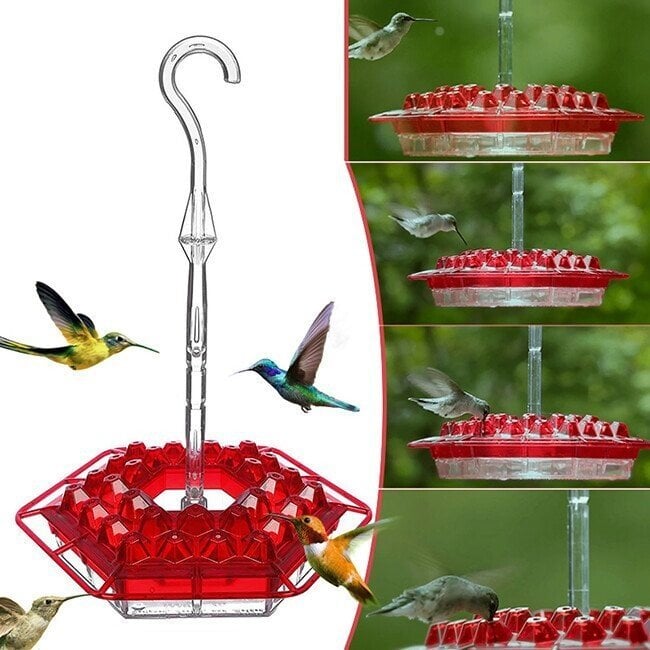 Our hummingbird feeders have stood the test of time. It works better than any other feeder because we use hexagonal raised diamond geometry of ports that allows the hummingbirds to visually locate the nectar-like they do when they look into a flower.

The uni-body design makes this feeder exceptionally easy to fill and clean. By using hexagonal raised diamond geometry of ports, we are able to prevent bees from taking over the feeder, which makes it even more desirable to your hummingbirds.
The unique design of our Feeders allows you to watch hummingbirds using their beaks and tongues within the tube so you can actually see the feeding process happen. Did you know a hummingbird's tongue can reach almost an inch past its beak?
By far our most popular feeder, and here is what some of our customers have said:

"I was very pleased with the results and have had more hummingbirds than ever visit my feeder."

"Your feeders are positively the best! I have been feeding hummingbirds for many years and still have other types of feeders hanging – but the hummingbirds only feed on your feeder!"

"This feeder is unquestionably the best hummingbird feeder I have owned. Hummers were coming to it when they would avoid my other feeders."