features: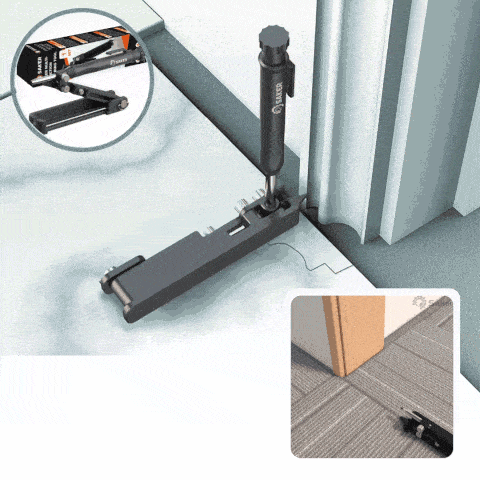 Multifunctional adjustment - you can change its shape as needed, just change the tightness of the pencil holder and nut to get different shapes to meet your needs. It can be locked and fixed after each adjustment to ensure accurate accuracy.
High quality - It is made of high quality ABS and metal and has a longer service life. It has a durable structure and can be easily replaced.
Compact and easy to use - The product is very small and light, so you can put it directly in your pocket. Its unique shirt waist clip design makes it easy to carry and store.
Wide range of applications - It is a versatile tool with more than 15 labeling applications, including tile and paving, stud walls, gables and panels, filler panels, store accessories, and built-in furniture.
Specifications:
Color: black
Material: aluminum alloy
Weight: 160g
Size: 3.5 * 2.7 * 23.3cm