Neck light that can be used anywhere!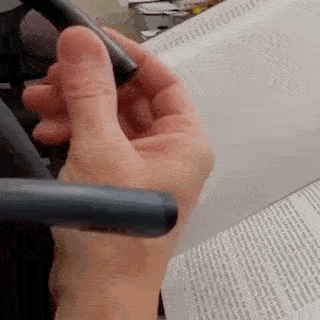 ✓ Built-in Light–Flexible design with bright light allows you to direct the light exactly where you need it.
✓ 3 colors and 3 brightness levels–3 color modes: yellow (3000K), warm white (4000K) and LED white (6000K). Each light has an independent switch with 3 brightness levels, with the ability to adjust the light intensity.
✓ Interpersonal Friendly–​​Bright enough to read in the dark and diffused enough so the light won't disturb your partner while they sleep.
✓ Rechargeable and Long Lasting–Charges via USB Type-C and a charged battery lasts up to 80 hours.
✓ Comfortable–Lightweight and equipped, equipped with a soft component, so you won't even feel like you have something around your neck.
✓ Versatile Use–The perfect light for nighttime reading, writing, studying, knitting, crocheting, sewing or anything else.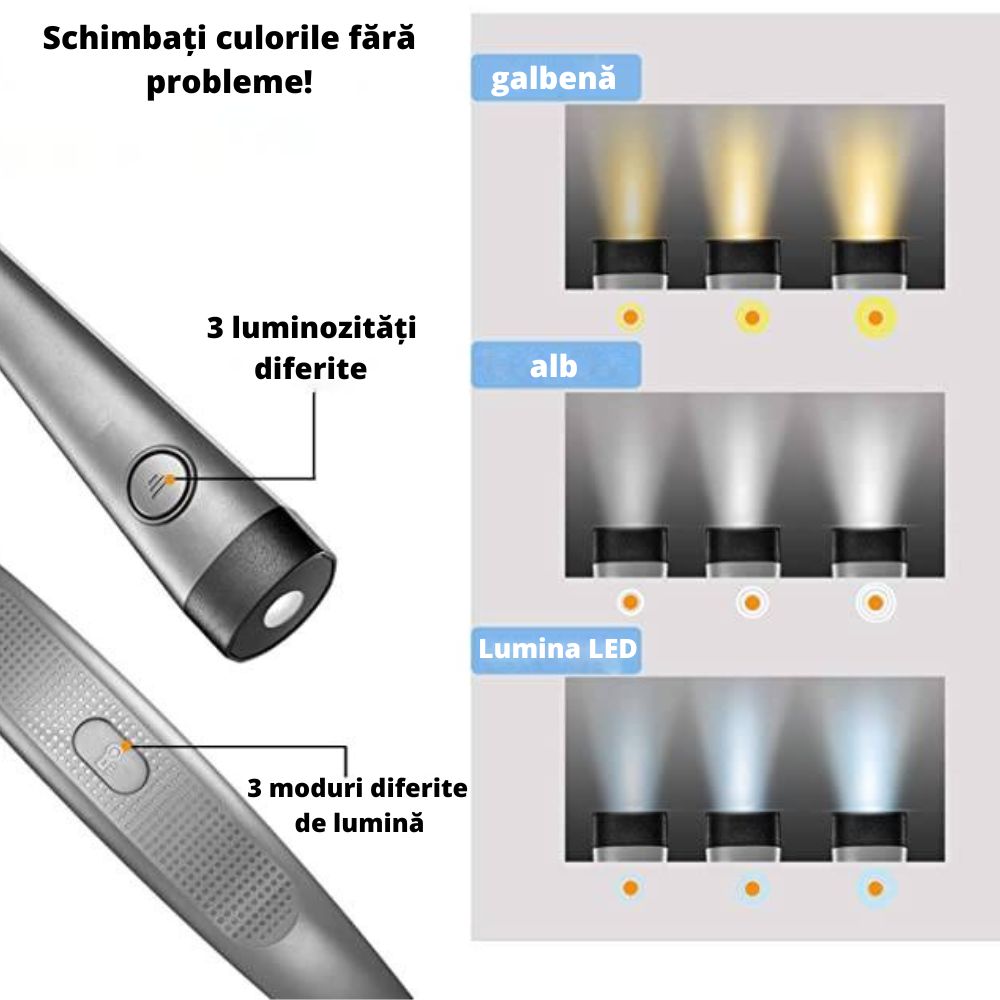 The perfect light for close work or night reading!
If you are one of those people who like to read, write, sew, crochet, or do things that usually require better light , then this neck light is perfect for you.
The light and comfortable design with 1 light on each side, 3 different color modes and 6 different brightness levels allows you to read your favorite book, knit, sew or crochet in dimly lit places, when the weather is bad outside and you don't have to keep the other lights on in the room.
If you need to fix something on your car, under the sink or anywhere else in the house and you don't have anyone to hold a flashlight, then this is a great accessory to illuminate your work surface exactly where you need it.
Three different color modes , which you can easily switch with the push of a button, are designed to adjust the brightness according to your eyes. For example, if you like to read in dark rooms, we recommend the yellow light, because it is the most suitable for reading and does not bother your eyes , but if you crochet or sew, we recommend the LED light , because then you will be able to see every detail.