Suitable for multiple scenes: bathroom, kitchen, living room, bedroom, outdoor
🎃🎃🎃Feel the atmosphere of Halloween🎃🎃🎃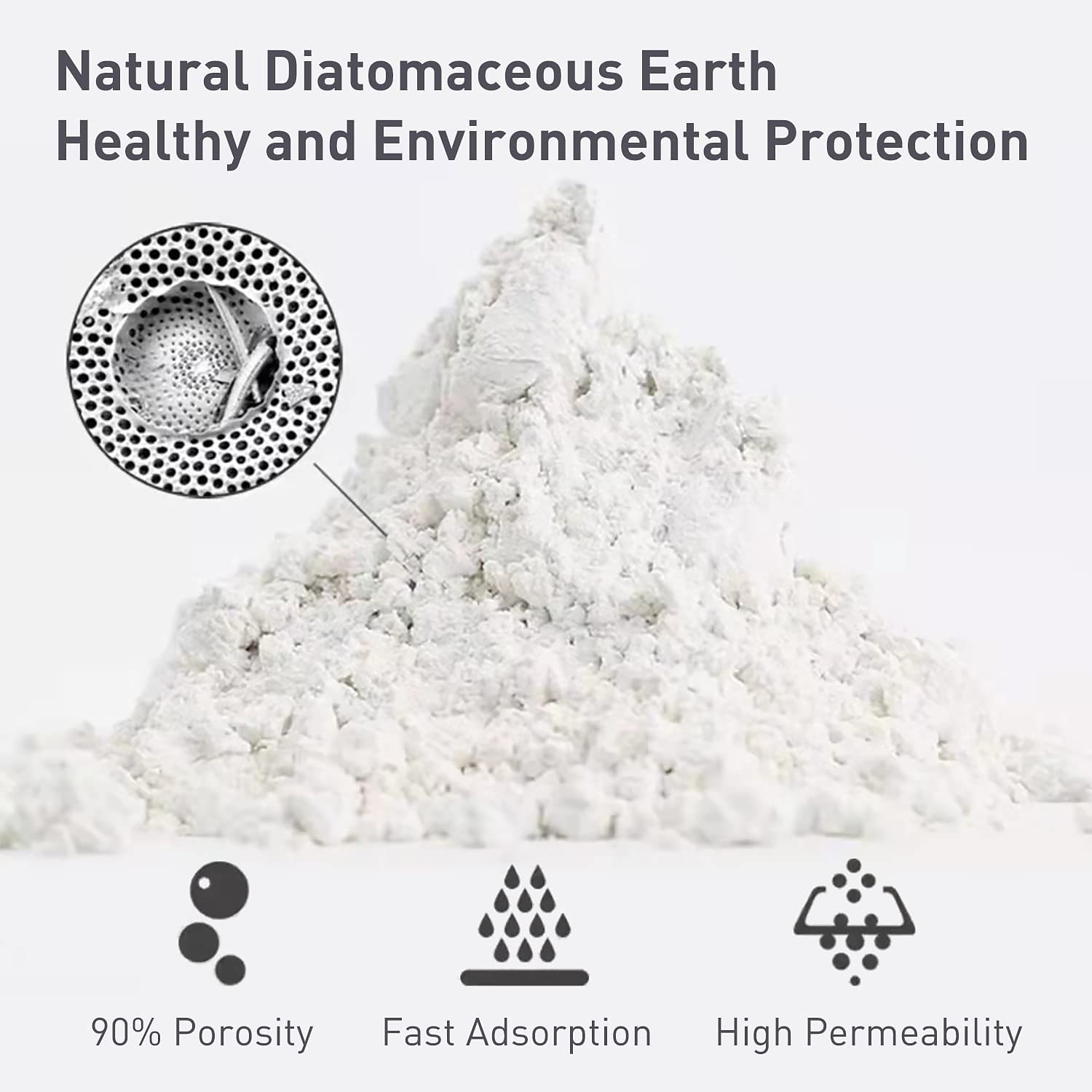 Eco-friendly Material: soft diatomite + Non-slip rubber backing (diatomite bath mat uses a natural material called "breathing soil", which can quickly absorb moisture, release it outdoors and dry quickly, so it can always be maintained comfortable.)
Innovative Diatomaceous Earth Mat: It's soft, cushioned and skin-friendly. You could say goodbye to the original hard and cold diatomaceous bath mat. Similar to the old version it will renew itself quickly with super absorbent performance. And different from the old version, it's machine washable and can be rolled up and stored, without taking up space.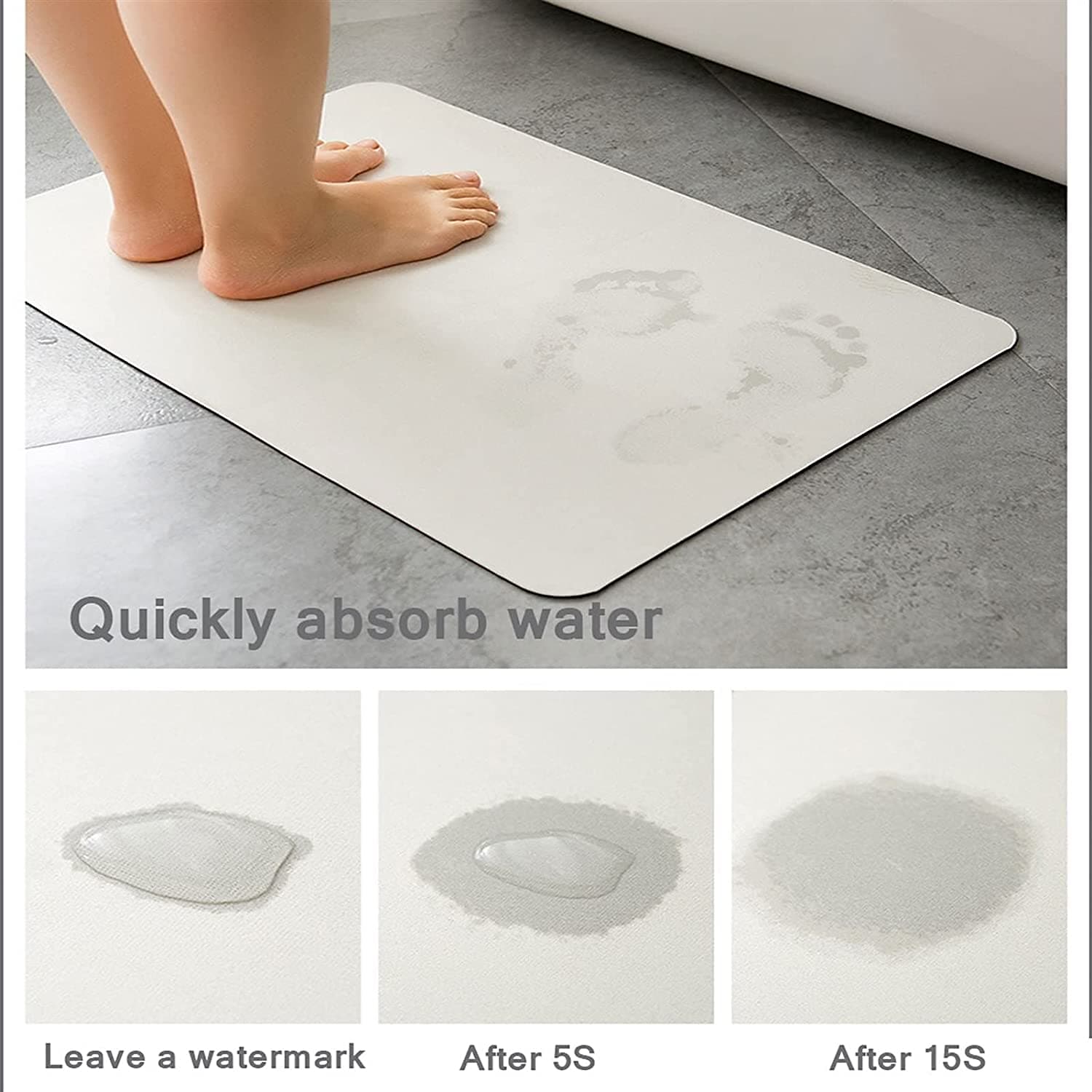 Efficiently water absorbency: Diatomaceous bath mat could absorb water quickly - you don't need to worry about water volume tracking, it can dry out the water almost immediately when you go out from the shower or bathtub. After absorbing water, there will be no water seepage at the bottom of the mat, and it doesn't need to be wrung out, keeps the bathroom floor drier and safer.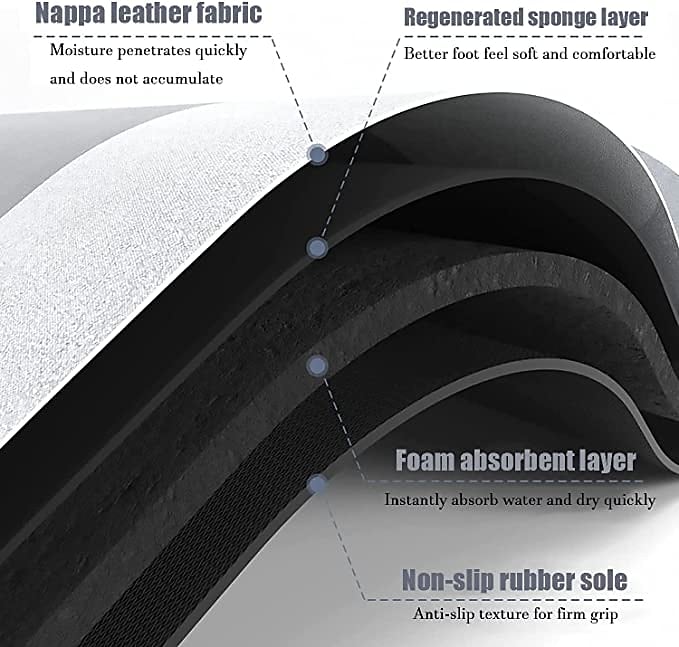 Safe & Anti-Slip Bath Mat: This updated bath mat has anti-slip particles on the back, which can increase the friction with the ground, minimize the risk of slips or falls for kids and elderly