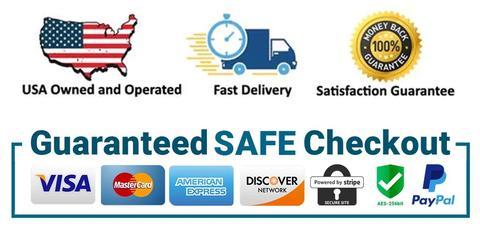 Extra 5% off code: LIFE5




Everyone can use it only once




Free Shipping Over $69.99
🔥BUY 2 GET 5% OFF 🔥
🔥BUY 3 GET 10% OFF 🔥
🔥BUY 4 GET 15% OFF 🔥
🔥BUY 5 GET 20% OFF🔥
Delivery time>>worldwide 7-15 days





Handling time>> Ship within 48 hours after payment.





Returns>> Fast refund,100% Money Back Guarantee.
1. Maintain Soil Looseness: After the ground is peritoneal, the soil under the membrane is always loose and has no knotting.
2. Flood Control: The cover can prevent rainwater from collecting during the rainy season, and a large amount of rainwater can form runoff to prevent local over-soil and affect fruit quality.
3. Improve Soil Nutrition: The ecological floor covering can improve ground moisture, stabilize soil moisture, and create favorable conditions for soil microbial activities, thereby accelerating the decomposition of soil organic matter and increasing soil content.
4. Inhibition of Weed Growth: Covering the black grass film, the weeds are inhibited due to the inability to see light after germination, the photosynthesis is inhibited, and the effect is very good.
5. Improve Ground Moisture: After the ground covers the mulch film, the mulch film can block the heat of the soil to be radiated outward, and can increase the ground temperature , which can reduce the number of watering.
6. Breathing Function: Improving the distribution of soil microbes, effectively avoiding the hazards of land compaction.
7. Permeate the Water: Keep the soil moist and the water and fertilizer are easy to infiltrate for roots developing.
8. Weeding Control: Inhibiting the growth of weeds by hindering photosynthesis and avoiding the damage of herbicides to plants Environmental protection. The ecological anti-grass cloth raw material is polylactic acid, which can be directly degraded into powdered organic fertilizer to avoid white pollution.
9. Protect Fertilizer: Reduce weeds and improve fertilizer utilization.
10. Save Money and Worry-free: Save time and labor, save herbicides and promote roots development. There will be a harvest when the soil is nourished.